Your Online Smoke Shop

With its headquarter located in Louisville, KY Up-N-Smoke has been your go-to smoke shop on the streets since 2010. Our staff is open-minded and keen on helping you obtain what you need. You can find a range of dugouts, herb grinders, detox drinks, water pipes here, and more along with key items like cones and rolling papers.
Our humble origins dated back to 2007, where we operated as a vendor in a flea market. From there, we recognized an unmet need among consumers and soon developed three retail locations. Our services have also been extended far beyond our headquarter as our online store provides private shipping and affordable pricing for glass smoking pipes and everything you might find in our retail stores.
Become an Up-N-Smoke Syndicate member today!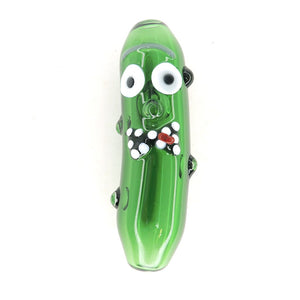 Heady Glass Pipes
Check our our complete selection of art glass.  Pickle Rick, elephants, devils, hot dog pipes, bee hive rigs... the selection is always changing.  These heady style pipes make amazing gifts.
Testimonials
Laid back knowledgeable staff, there's something here for anyone from beginners to veterans

Kia Lin
Not a better shop like it in town. All the employees have been both helpful and knowledgeable about the products in the store. I look forward to visiting again soon.

Kitti L.
Helpful staff with a good variety of products. Definitely handy for smoking stuff, incense, and some cool pipes!

Sydney B.
Great selection and prices.

Julie P.
HANG WITH US
Promotions, new products and sales. Directly to your inbox.