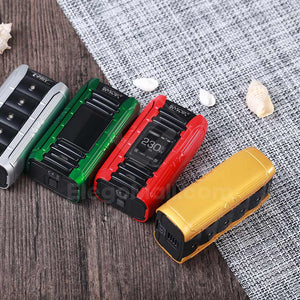 Back to School Clearance Sale
School is about to start for many colleges.  Rather you're getting ready to experience your college days to their fullest or maybe you're past that and you're actually sending your kids out the door every morning.  Vacations are over and it's time to get back to reality (at least until fall break).
Up-N-Smoke has your back.
Check out the list of Back to School sales we have going until items are sold out!
20% off:  Raw Rolling Trays
25% off:  bubblers, water pipes, glass hand pipes
35% off:  E-Cig Vaporizers (see full list below) and canvas art prints
40% off:  Select herb grinders
50% off:  Silicone pipes
This is the time to strike!  Visit one of our five retail locations in Louisville, KY!
E-Cig Vaporizers on sale for 35% off:
SMOK Priv V8
SMOK V8 Baby Kit
SMOK Alien 220W Kit
SMOK Alien ProColor 225W Kit
SMOK Mag 225W Kit
SMOK H-Priv 2
SMOK Devilkin Kit 225W
SMOK E-Priv Starter Kit
SMOK Mag Grip Kit
SMOK Majesty Resin 225 Watt TC Box Mod
SMOK Species Starter Kit 230W
Voopoo Caliber 110W Starter Kit
Voopoo Drag 2 177W Kit
Voopoo Drag Mini 117W
Wismec Active 80W TC Box Mod