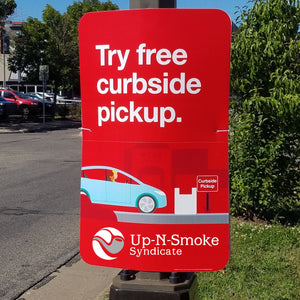 Coronavirus Update from Up-N-Smoke
UPDATED MAY 22, 2020:  With the exception of Middletown, all Up-N-Smoke retail locations are open and ready for walk in business!  We will see you there.

It feels like this world is going bonkers, and my anxiety level is through the roof.  What about yours? The fear of the unknown and what is to come has all of us stressing.
There's one things I know, and it's that Up-N-Smoke is committed to you!  You need CBD and Kratom now more than ever.  You glass pipe broke or you need some papers.  We've got your back.
Here's some ways we've committed to you:
FREE Curbside Pickup!  In compliance with Kentucky's order to close non-essential stores we have decided to allow curbside pickup at the following locations:  Newburg, Dixie Hwy, and Shepherdsville (drive thru).  Help us keep our employees working!  Simply give us a call to place your order.  If you need help picking out a pipe we can Facetime or snap photos for you.
SHOP Online!  We are working to expand our online selection for anyone who would prefer to have things shipped directly to their home.
HEALTH Precautions.  Any employee who might be showing of the symptoms of COVID-19 are told to stay home and self quarantine.  We are also taking extra precaution with cleanliness and disinfecting.
Stop by or continue to shop online to support our small business!  Above all, stay safe and healthy!