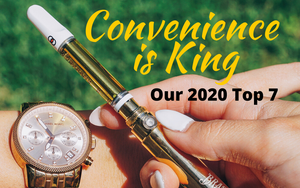 Top 7 Convenient Smoke & Vape Products for 2020
Time is money, simplicity is the ultimate sophistication, and convenience is king.  The ability to optimize -- to do things better, faster, cheaper, or with less effort -- that's the main pillar of success in any endeavor.
Maintaining that mindset, we're highlighting 7 of the most impressively convenient smoke and vape products of 2020.  
What are your favorite convenience-oriented smoke & vape products?  Head on over to our Facebook page and let us know your top picks!